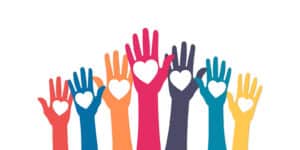 Linda C.
Linda was born in Michigan, and shortly after, moved to California where she lived and enjoyed her time body surfing. In the 80's Linda came to Arizona and started her family. She is a natural born caregiver and is the heart of her family, enjoying most of her time with her grandchildren when she is not working. During her 13 years with our agency, Linda has cared for exactly 100 clients! We are so blessed to have her as a part of our team. Thank you Linda for your dedication!
Sandra C.
Sandra has been with Legacy Home Care for 11 years and cares lovingly for her husband Harold with grace. She has led a busy and fulfilling life living everywhere from Pennsylvania to Oregon and even did missionary work in Europe. Despite suffering a stroke and helping her husband through his own stroke, Sandra works tirelessly day and night. She attributes her lovely life and endurance to her faith in God and has a strong testimony of his existence in her life. Thank you Sandra for being a beautiful person inside and out and for all your hard work.
If you or an aging loved one are considering hiring Companion Care at Home in Scottsdale, AZ, please contact the caring staff at Home Care Resources at (602) 443-4700.
Latest posts by Jack Coito
(see all)