Personal care and grooming are some of the harder aspects of family care. Helping your dad clean up after using the toilet, bathing your mom, or brushing their teeth can be emotionally and physically challenging. If they don't want your help, their struggles make it even harder. Here are some bathroom products that can help.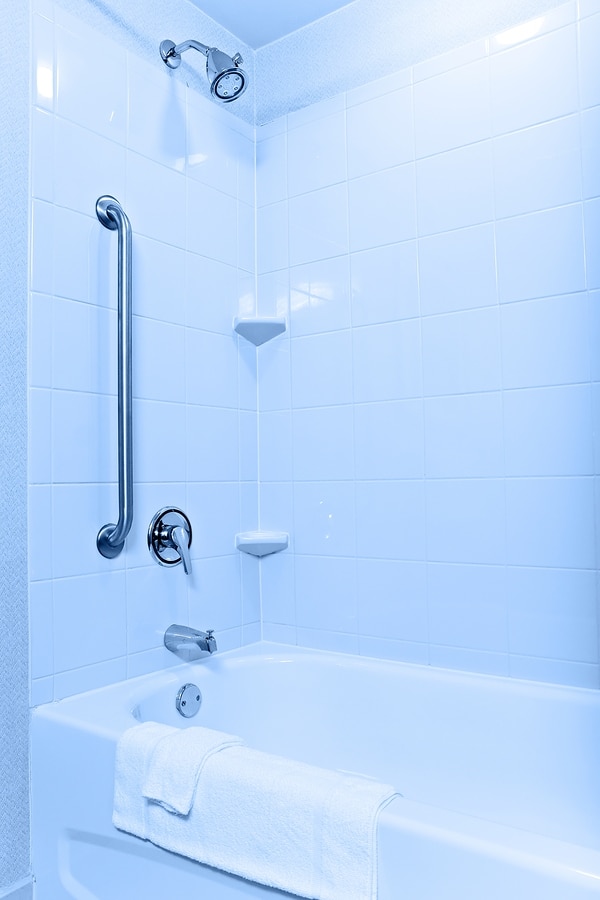 Extended Handle Bath Brush
Bathing a parent can be tough. If you find you're uncomfortable with it, try using a bath sponge on an extended handle. There's a sponge or bath poof on the end of a handle that allows you to wash your parent effectively. Your parent won't have to disrobe completely as you wash a specific area using this bathing device with the extended handle.
Hand-Held Shower Wand
A hand-held shower wand is very helpful in the shower. If you have to help your mom or dad with showering, this hand-held wand moves around, so your parent sits in the shower chair and you can reach from all angles. Most have settings that allow you to increase or decrease the spray or turn off water temporarily while lathering.
Shampoo Funnel
If you've ever washed a child's hair, you know how horrible it feels if shampoo accidentally gets into the eyes. With a shampoo funnel, you can wash your parent's hair from a seated position without shampoo running into the eyes. The funnel blocks water from going forward, which prevents any discomfort.
Shower Seat
When your mom or dad is no longer able to stand for an extended period of time in the shower, a shower seat gives them a waterproof place to sit. Suction cups secure it to the shower or tub floor to prevent slipping.
Toilet Aid
Toileting is another difficult task adult children may have to help with. Toilet paper tongs work effectively if your parent needs help wiping after using the toilet. The tongs hold the toilet paper for you.
USB Toothbrush
Look for high-tech toothbrushes that have apps you can install on your phone. These electric toothbrushes have narrower handles that make it easier to reach back teeth. They also have timers and software that can tell you if you've brushed your parent's teeth long enough or missed any spots.
Look into these and other bathroom products for easier family caregiving. While that's important, it's equally important to know when you need help. Family care is hard and it isn't for everyone. When the time comes to hire a senior care aide, don't delay that decision. Do it before you burn out. Call a senior care agency to discuss your parents' needs.
If you or an aging loved-one are considering hiring Elder Care in Wadell, AZ, please contact the caring staff at Home Care Resources at (602) 443-4700
Latest posts by Jack Coito
(see all)