Our In-Home Care Services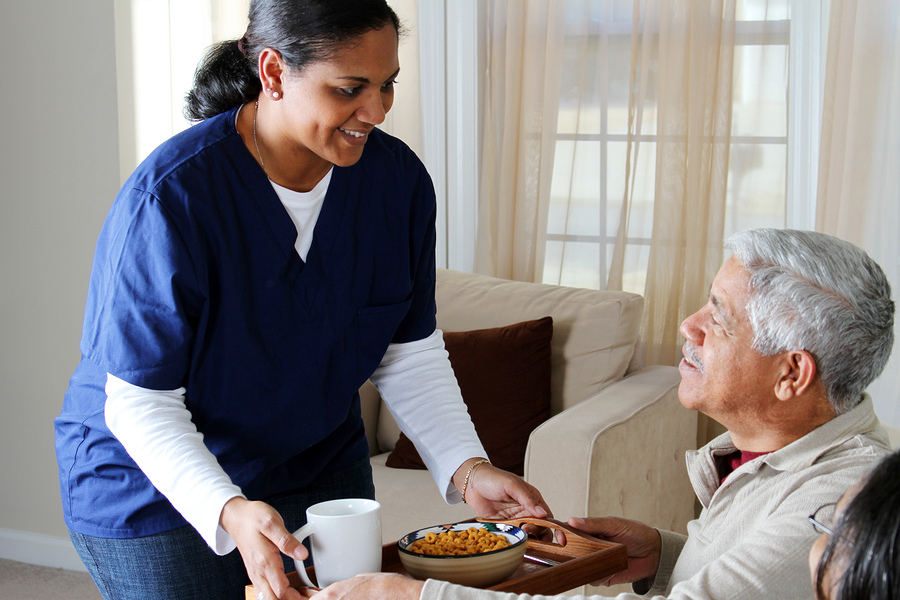 Home Care Resources offers Senior Care and Services by Dedicated Staff Members from In-Home Care to Hospice Support. Our goal is to improve the quality of life for our Clients and their Families.
We understand that everyone's situation is unique and with that in mind our non-medical services are highly personalized.
We will begin your process of providing services, first with a personal visit from our senior staff member to discuss your needs and services. A custom care plan will then be made outlining the care and duties for your assigned caregiver to follow with each visit.
Great care is taken in making a match between our caregivers and our clients. We consider our client's personalities, interests and level of care needed. We then look at the caregiver's personality, training and experience to insure compatibility on all levels.
Home Care Resources offers Senior Care and Services; hourly and live-in including but not limited to:
Hygiene
Oral/skin care
Bed baths
Occupied bed changes
Elimination
Feeding/meal prep
Hydration
Incontinence Care
Monitor Oxygen
Ambulation Transfers
Hoyer Transfers
Medication Assistance
Vitals
Comfort/Safety measures
Charting for Nurses/Social Workers
Transportation
Socialization
Light Housekeeping
Errands
We are committed to quality of care and we monitor your care with:
Monthly assurance visits,
On call support available 24/7
Strict attention to client needs and preferences
Constant caregiver care management
Immediate response to all calls
Regular communication with professional support staff and family
What Do Our Clients Think?
View Our Certified Testimonials
Let's Get Started!
Get Immediate Help with Information
Companion care is a form of home care offering non-medical services to older adults or people with disabilities.
Companion care is a powerful, flexible, and affordable way to help the senior in your life enjoy the benefits of true friendship.
Companion care differs from personal care in that caregivers may provide the same services as companion care but also help with tasks such as bathing, dressing, and medication management, depending on specific state regulations.
The goal of companion care is primarily emotional support and socialization, although companions may help older adults with a variety of tasks including:
Light housekeeping
Household chores such as laundry and dishes
Running errands such as grocery shopping
Planning and scheduling appointments and social activities
Transportation to appointments and other activities
Preparing meals
Socialization and entertainment
Communicating with family members and other care team professionals
Home Care Resources Provides Hourly Companion Care in Phoenix
Allow your loved one to live their life as they see fit but with a little extra help. Our companion care services allow for our clients to go about their daily lives while being accompanied by someone who can ensure they remain safe at the same time.
Companionship Care Provides The Following:
Accompanies client to medical appointments or social gatherings when necessary.
Provides socialization and support for the client by establishing rapport.
Caregivers keep simple records related to the care plan. These records are monitored by the Registered Nurse Supervisor.
We also provide Homemaking Services:
Personal laundry and bed linens for client.
Makes and changes the bed.
Cleans up bathroom and kitchen after use
Client's room will be kept clean. This will include dusting and vacuuming.
Grocery shopping assistance.
What Are The Duties of a Companion?
Companions provide basic housekeeping and care for the sick, elderly, or recovering patients. They clean, plan, and accompany clients to activities and social events, and promote the health of their clients by adhering to medication, diet, and exercise plans.
Want to Learn More About Companion Care in Phoenix?
Do you have a senior loved one who could benefit from some extra help around the house – or even a little bit of company and companionship? Our experienced, professional companions would love to step in and help!
Our companions are here to help make sure your elderly loved ones are getting the social interactions and support they need, without having to leave the comfort of their homes or finding a way to pay for expensive, institutional care.
At Home Care Resources our mission is to help seniors live independently and with dignity in the safety of their own home.
We're locally owned in the Phoenix, AZ area, with clients all over Maricopa County.
Our companions are trained and bonded and can help provide a variety of services designed to help your loved one remain in the comfort of their own home, while ensuring that their needs are met.
Our companions are available on an hourly basis and can offer 24-hour home care support.
What is Personal Care at Home?
Personal care refers to the support of personal and private hygiene and toileting, along with dressing and maintaining your personal appearance. Personal care for the elderly can cover but is not limited to bathing and showering, including bed-baths, dressing, and getting ready for bed.
What Personal Care Services Does Expert Home Care Provide?
Bathing and showering
Our companion will ensure that you are able to enjoy a bath, with your chosen relaxing bath products or regularly take a shower while providing you with the physical support and comfort you need.
Dressing and getting ready for bed
This routine task can become challenging as we get older, but with the support and gentle encouragement from a Certified Home Health Aide, you no longer need to be as concerned about this each day.
Foot care
Our caregivers will ensure your nails and feet are clean. They will monitor your needs to ensure your nails are well maintained and your feet are cared for.  If you are diabetic and need special foot care, we will report any changes to family or professionals.
Hair and beauty
We know how important it is for self-esteem for you to maintain your personal appearance. Our caregivers will ensure your hair is clean and styled. We can also arrange and accompany seniors to the beauty salon or barber.
Oral hygiene
Nothing is more important than oral hygiene as we get older to minimize infections and maintain healthy teeth and gums.
Our caregivers will support you to maintain excellent daily oral hygiene. Trips to the dentist can be arranged, and our staff can accompany seniors to these appointments.
Toileting Assistance
Our caregivers are trained to be sensitive and compassionate when supporting seniors with toileting needs.
If your senior wears incontinence pads/garments, we will vigilantly monitor the changing of these, while providing gentle encouragement and support, ensuring a healthy routine is maintained to eliminate any possible infection and sores.
If you need a bedpan or use a bedside commode our staff is on hand to support your needs any time of the day.
Bed positioning
It is important if your aging loved one spends significant amounts of time in bed that they are comfortable.
Our caregivers will ensure they are turned or moved frequently and are encouraged to stretch and move or transfer to the chair as much as possible.
What Are Some Personal Care Service Examples?
Some examples of personal care services include assistance with:
Bathing
Toileting
Dressing
Grooming
Eating and meal prep
Medication reminders
Mobility
Our in-home care services are personalized to make sure that our clients receive the right kind of care. By performing a detailed intake to determine the patient's precise needs and personality, Home Care Resources "fits" a patient with an aide who is:
Compatible in personality
Has a suited level of experience for patient
Can work with specific disorders, i.e. Alzheimer's Disease