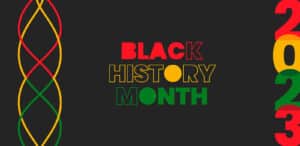 In honor of Black History Month and Presidents Day during the month of February, we would like to take a moment to express our appreciation for both. Flagstone Healthcare is dedicated to encouraging and executing diversity within the workplace, along with a great respect for all the hard work that goes into caring for the seniors in our community. Many people know about how the presidents in history have influenced the transformation in beliefs on slavery, but do you know the story of Phillis Wheatley?
Ms. Wheatley was sold into slavery in 1761. Because she was interested in reading and writing, her slave owners taught her to read the Bible and trained her in classic literature. She started writing poems and obituaries as a young adult, and was considered a free thinker while writing poems for King George III. In 1775, however, during the Revolutionary War, she had a transformation and switched her allegiance to George Washington, also a slave owner. She expressed her belief in freedom and liberty in a poem she so eloquently wrote to Washington, which she had mailed to him.
Washington wrote back and thanked her for her sincere words and the politeness with which she spoke. He also told her she had great poetical talents and invited her to visit him anytime. He had her poem published in the newspapers, along with his response, and it was then affirmed to the American people that Washington was accepting of a black woman. Washington himself had a transformation and pushed to free slaves, and held much regret for his past decisions concerning the subject.
Ms. Wheatley's opinions were gracefully and authentically portrayed in her poems, and she had the ability to change one great man's beliefs about a controversial topic of the times. Let us remember this month that greatness starts with just one person. As John F. Kennedy said, "One person can make a difference, and everyone should try."
If you or an aging loved one are considering hiring Elder Care in Phoenix, AZ, please contact the caring staff at Home Care Resources at (602) 443-4700.
Credit: 
https://thehill.com/opinion/civil-rights/538851-when-black-history-month-and-presidents-day-meet/
Latest posts by Jack Coito
(see all)