Caregiver Stress: Use Painting to De-Stress: Four Things to Do as You Get Started
Caregiver Stress: Painting is one of the best hobbies for reducing stress.
It helps your mind relax and focus on something other than the problems that are causing that stress. It also helps exercise the brain and help with cognitive health.
When you're a family caregiver, finding ways to ease caregiver stress is essential.
You don't want to spend so much of your time focusing on your to-do list that you lose yourself. Spend time with your parents while you paint together and ease the stress you all experience. These four steps get you started.
Purchase Your Supplies
You don't have to spend hundreds on painting supplies at first. Purchase a pad of canvas paper and some watercolors or acrylics. Start there and add to your supplies as you advance your skills or want to try other mediums.
Oil paint is another option. If you choose oil paints, you'll need supplies for cleaning your brushes after. That's why it's easiest to start with water paints or acrylics. There are pros and cons to each. Oil paints dry slowly and are easier to blend and mix.
Acrylic paints dry quickly, which can make them a little harder to work with. Yet, they are easier to clean up after you're done. Watercolors are the easiest to clean up, but paper absorbs the water, which can take away some of your control.
Don't Get Technical
There are plenty of instructive guides to tell you how to paint. Ignore them and do what you want. Start with abstract paintings and get a feel for the brush and how the paint spreads on the canvas paper. Once you're used to the feeling of the strokes, you can become more technical.
Use Instructional Videos to Help You Advance
Now is an excellent time to put on an instructional video and follow along. You'll start to learn the fundamentals in these videos.
If you keep a remote close by, Bob Ross's videos are pretty easy to follow. You need to pause between instructions to keep up with him. The Art Sherpa has a series of videos on YouTube that beginners have great luck following.
Don't Expect Perfection
You won't be perfect. Do your best and have fun trying. If you expect to create masterpieces every time, the disappointment will add to your stress. Instead, use the time to laugh, pick up skills if you can, and explore a new hobby.
Make sure you're reducing stress by hiring elder care aides to help your parents. When you're relaxed, they'll be relaxed. It makes for happier times together.
Talk to an elder care agency about respite care where you take a break while your parents have the help they need. You'll get prices and ideas of the frequency to schedule caregivers to help out so you can relieve your caregiver stress.
If you or an aging loved-one are considering hiring Homecare in Glendale, AZ, please contact the caring staff at Home Care Resources at (602) 443-4700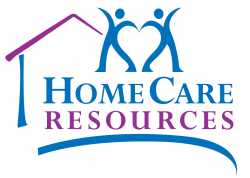 Latest posts by Home Care Resources Amazing Staff
(see all)