Exercise: If your elderly family member is ready to start exploring exercise options, she might want to think seriously about starting to swim.
Whether she already knows how to swim or not, swimming is easy to learn and has some really great exercise benefits for older adults who swim regularly.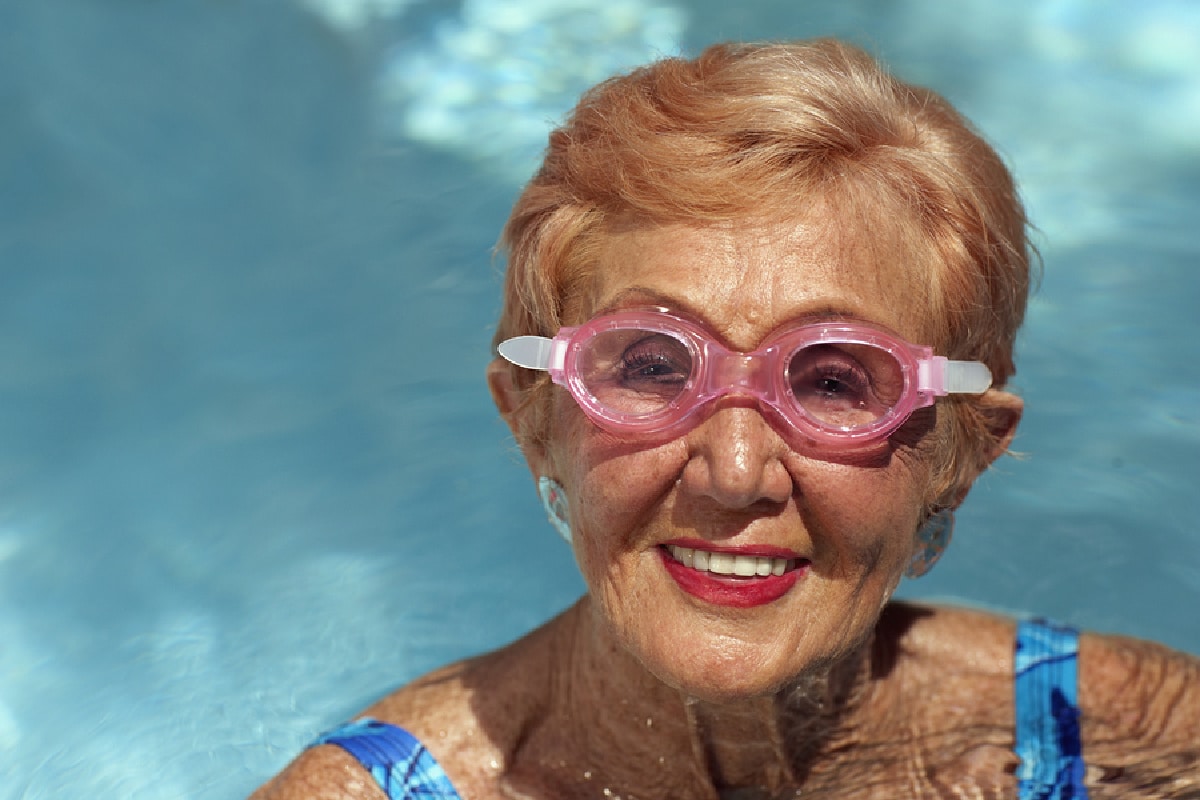 She Can Reduce Her Fall Risk
Swimming works all of the major muscles in your senior's body from her arms and legs to her core muscles. That's key because as those muscles grow stronger, your senior is better able to improve her balance and even reduce her fall risk. That means that she may even be able to be more mobile when she's out of the pool.
She Can Improve Range of Motion
Because of how swimming supports your senior's body, she may find that she's able to move her joints in ways that are far less painful. Improving flexibility is tremendously important for your elderly family member as she grows older. That improved flexibility follows her back out of the pool, which helps her in other areas of her life.
Swimming Is Low Impact
Low impact exercises are excellent choices if your senior has injuries or ailments that affect her lower body. Swimming allows your senior to reduce the impact of gravity, which can allow her to move more freely and exercise for longer. Your senior may even find that swimming is an exercise that helps to relieve pain for her while offering other benefits.
It's Cardio Exercise
Swimming is a cardio exercise, which means that it works her lungs and her circulatory system. Cardio exercise is important because it can lower the risk of developing diabetes, it can lower blood pressure, and it can help your senior to keep her cholesterol levels lower. Your senior's doctor can help her to know how much sleep is right for her.
She Can Improve Her Sleep
All exercise can help your senior to sleep better, including swimming. If your elderly family member enjoys swimming, that means that she's more likely to stick with it. That means she'll keep reaping the benefits, including better quality sleep.
If your aging family member doesn't have her own pool, she may worry that getting to a pool regularly for swimming is impossible, especially if she doesn't drive any longer. Hiring elder care providers to do the driving ensures that she can get in the exercise that she loves and that she has a companion to help her to do so.
If you or an aging loved-one are considering hiring

Elderly Care in Peoria, AZ

, please contact the caring staff at Home Care Resources at (602) 443-4700
Latest posts by Jack Coito
(see all)