Home Care: 3 Crucial Steps to Making Home Care Work for You or Someone You Love
Home care can be a huge asset for people as they age.
Especially as they begin struggling with physical challenges, health issues, injuries, or are recovering from major surgery or another medical emergency.
Unfortunately, not many people realize the benefits of home care. Or, even if they turn to elderly care for part-time assistance, they may not understand how to make it work best for them or that senior in their life.
Below are three crucial steps you might want to consider that would help home care work even better for you or somebody you care about. The more you can make it work for everyone, the more likely you will turn to it in the future, if and when that time comes again.
Crucial Step #1: Trust the aide.
You may not know this aide at first, but eventually that senior is going to develop a strong relationship with him or her. When you hire through an agency, you can choose from a variety of different senior care providers, which makes it even more likely the senior is going to get along great with this individual.
You may know your elderly mother or father or other senior better than anyone else, but at some point, you need to trust the senior care aide.
This home care provider who works for an agency likely has a tremendous amount of experience working with other seniors. Lean on that experience. You can provide a great deal of information and resources for him or her to help them understand this senior and provide for their needs, but learn to trust a bit more, especially at first.
Home Care: Crucial Step #2: Understand the needs of the senior.
This might be your mother or father, a spouse, sibling, or somebody you know intimately. Maybe you assume you know what he or she needs, but have you sat down to actually talk to them about their desires, needs, and wants?
Too often the family is most concerned about their senior's safety and has a tendency to talk over an aging senior, especially if he or she is frail, limited in mobility, or facing other challenges.
Sometimes you need to stop, slow down, and listen a little bit better. Then you will truly understand the needs of the senior, which will help to make elderly care work better for them.
Home Care: Crucial Step #3: Learn to talk less and listen more.
Again, there is no more important communication skill than listening, but it's one that most of us need a lot of work on. We may assume we know what's best or what's needed, but in our zealousness to protect our loved ones, we don't always listen to what they say or want.
Throughout the process, as the senior depends on home care more and more, remember to talk less and listen more. You may even discover the senior care provider has a lot of value to offer you and the senior in this relationship.
If you or an aging loved-one are considering hiring Home Care in Wadell, AZ, please contact the caring staff at Home Care Resources at (602) 443-4700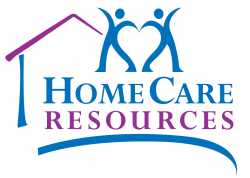 Latest posts by Home Care Resources Amazing Staff
(see all)