Hearing Loss: Tips to Help Your Elderly Loved One with Their Aging Ears
Hearing Loss: As people get older, they are likely going to experience some loss of hearing.
This is usually normal age-related hearing loss. Some elderly people worry about their hearing or ear health, too. Does your elderly loved one worry about their ear health or their hearing? Maybe this is something that you worry about when caring for your elderly loved one. If so, there are some tips that can help your elderly loved one with their aging ears.
Wearing Earplugs
One of the things that your elderly loved one can do to protect their ears and hearing is to wear earplugs. These should be worn whenever your elderly loved one is going to be around machinery or other objects that make loud noises. It might be a good idea for your elderly loved one to wear earplugs when they are swimming, too. This can help to prevent ear infections.
Asking People to Enunciate and Articulate Better
If you or others are talking to your elderly loved one, it is a good idea to focus on how you are talking to them. Many elderly people have a difficult time hearing well. This means that you might need to enunciate certain words more clearly. Many elderly people will have trouble telling the difference between certain consonants when listening to people talk. For this reason, you might also need to articulate consonants.
Lowering the Voice's Pitch
When people are speaking to your elderly loved one, they may need to talk in a lower pitch. If your voice is too high of a pitch, your elderly loved one might have more trouble hearing what you are saying. In some cases, they may not be able to hear you at all. It can take some time to practice talking in a lower pitch. However, if you can do this, it might be easier to communicate with your elderly loved one. This may be something that you, senior care providers, and others who are spending time with your elderly loved one need to do.
Wear Hearing Aids
Your elderly loved one might also need to wear hearing aids to hear conversations better. Many elderly people have hearing aids, but they just don't wear them. If your elderly loved one doesn't wear their hearing aids because they aren't comfortable enough, you or a senior care provider can take them to the doctor to discuss this. They might be able to get a different kind for their hearing loss.
Hearing Loss: Conclusion
These are some of the tips to help your elderly loved ones with their hearing loss. Now that you have these tips, you can help your elderly loved ones to protect their hearing and hear conversations better, as well.
If you or an aging loved-one are considering hiring Home Health Care in Sun City, AZ, please contact the caring staff at Home Care Resources at (602) 443-4700
Sources
https://medlineplus.gov/ency/article/004013.htm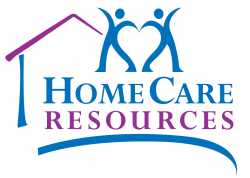 Latest posts by Home Care Resources Amazing Staff
(see all)