Home Care Helped Hattie Paint Again
Hattie loved to paint!
She always had. She was quite good at it in her day and had even sold a few pieces, although she had never endeavored to make a career of it. She was very happy cooking, raising her kids, and taking care of her home. Throughout her life she would paint whenever she could, losing herself in the colors. When she felt sad, frustrated, or angry painting her emotions catalyzed them into beauty. She found it to be a wonderful way to keep emotionally healthy and happy.
However, as Hattie got older she started to have difficulty with her hands. They became stiff in the mornings and grew increasingly painful. She was diagnosed with arthritis, and over time it really began to impact her life. When couldn't open the small caps on the tubes of paint anymore, she got bigger bottles, but soon she couldn't manage those either. Eventually, the arthritis was affecting multiple areas of her life, and the painting was only one of many things she gave up.
She couldn't cut veggies or open many containers in the kitchen. Her food choices became quite limited. She had trouble putting on her compression stockings in the morning and eventually stopped trying. The compression stockings were meant to control swelling in her legs, and without them, her swollen feet and ankles were painful and uncomfortable. It made it hard to want to walk or move about much.
Hattie started to spend more and more time sitting in her chair, gazing vacantly in the direction of the television screen as it blared, without really watching it.
Her daughter Kellie had been out of the country for a year on business. When she returned, she was shocked and heartbroken to see the change in her mother. She was determined to do something to help. Kellie read up on the options and talked it over with Hattie. They determined that bringing in home care would be the place to start. She called up the company and set up an aide to come out the next day.
Kellie arranged for the home care aides to help Hattie with her compression hose first thing in the morning, and then help Hattie cook breakfast. Hattie, an experienced cook, would be in charge while the aide would act as her hands, cutting, opening, or lifting items as needed. After breakfast, Hattie and the aide would paint.
Hattie couldn't paint fine details anymore, but she could still express her feelings beautifully with watercolor. Kellie and Hattie were both amazed at how quickly Hattie started feeling like her old self again. Her sense of humor and zest for life returned!
Hattie thoroughly enjoyed her home care aides and loved their companionship. Talking the aides through cooking and painting, and being able to share her special talents, touched a part of Hattie that was deeply satisfying to her.
She also felt physically better, now that she was eating better. With the swelling in her feet down, she was able to move about again. And now that she was painting, she had her old outlet for expressing her feelings available again. Hattie and Kellie were so grateful to home care for enabling Hattie to live her life to its fullest potential.
If you or an aging loved-one are considering hiring Home Care in Goodyear, AZ, please contact the caring staff at Home Care Resources at (602) 443-4700
Sources
https://www.icaa.cc/activeagingandwellness/wellness.htm#:~:text=In%20doing%20so%2C%20we%20can,provide%20rich%20environments%20for%20living.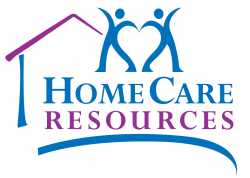 Latest posts by Home Care Resources Amazing Staff
(see all)