Who needs a bone density test?
As people cross the thresholds of 65 and 70, they risk having thinner bones. And thinner bones break more easily. This is particularly important because hip and pelvis fractures are extremely dangerous to seniors.
Elder care experts tell us that some, but not all, people over 65 should have bone density tests to determine if they have a substantial bone loss which is often called osteoporosis. The bones don't get skinnier when they thin, but they become more porous from losing calcium and other minerals.
A bone density scan does introduce a small amount of radiation into the body. Doctors will, therefore, want to balance the need for a bone density scan against the risks of added radiation over the course of a lifetime.
Risk Factors For Thinned Bones
Women with bone loss usually incur it after the age of sixty-five; for men, the risk begins at seventy. However, not all seniors have bone loss. So elder care specialists look at the following risk factors:
Patient is underweight. Though we all need to avoid obesity, a few extra pounds on a skeleton may protect it from bone thinning.
Patient is or was a tobacco smoker. Smoking, especially a heavy habit, may cause bones to thin.
Patient has taken prescribed steroids for three months or longer, possibly in the aftermath of major surgery or a viral infection, or the patient has taken immunosuppressants for cancer or an organ transplant.
Patient is inactive and out of shape.
Patient has broken one or more bones.
Patient's relatives have or had osteoporosis.
Patient has rheumatoid arthritis.
Patient drinks more than a moderate amount of alcohol.
Patient's blood test shows a calcium or Vitamin D deficiency.
It's A Painless Test
If your mother or father needs a bone density test, be sure to tell him or her that it is easy and painless.
The test consists of a dual-energy x-ray absorptiometry scan of an arm bone or a hip or pelvis. There may be an opportunity for the testing of a finger bone as an alternative. Testing usually takes place in a hospital.
Treatment
If only a mild bone loss is discovered by the test, the treatment is the same as prevention. To prevent osteoporosis, seniors are urged to exercise daily, and do strength training, with weights or exercise bands or some other kind of resistance training.
Patients who are at risk for bone loss or who have a small amount of bone loss also generally take Vitamin D supplements and calcium supplements or increase the amount of low-fat dairy in their diet along with other foods rich in Vitamin D and calcium.
To prevent or treat osteoporosis, smokers and drinkers will be encouraged to quit smoking and drinking. People who are substantially underweight will need to see a dietician about improving nutrition. Underlying conditions that make it impossible to maintain a healthy weight may also need to be addressed.
Home care can help in a variety of ways. Home care professionals can warn you and your loved ones about signs of osteoporosis, like weight loss, smoking, and lack of exercise. These same home care aids can provide transportation to the doctor's office. They can also encourage healthy habits that prevent or treat osteoporosis such as eating calcium-rich foods and getting daily exercise.
If you or an aging loved-one are considering hiring Homecare in Sun City, AZ, please contact the caring staff at Home Care Resources at (602) 443-4700
Sources
https://newsnetwork.mayoclinic.org/
https://choosingwiselycanada.org/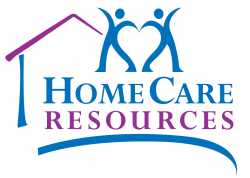 Latest posts by Home Care Resources Amazing Staff
(see all)