Four Ways to Simplify Daily Life if Your Senior Has Arthritis
Managing arthritis properly means looking at how it affects your senior's life and finding ways to reduce that impact for her. There are a lot of options available, which makes finding a combination that works for your senior easier than you might suspect.
Sort out a Pain Management Plan
The very first thing to do, especially if your senior experiences a lot of pain due to arthritis, is to work out a pain management plan with her doctor. This may include everything from medical interventions to things like alternating heat and cold when her joints are acting up. Your elderly family member may be open to trying other solutions, too, like massage or physical therapy. Get a thorough plan outlined so that you both know what her options are when she's not feeling great.
Decide What Changes to Make
Some of the things your senior is doing now might not be the best choices for managing her arthritis long-term. Eating a healthy diet that is chock full of fruits and vegetables and lean proteins gives your senior's body a lot of nutrients to use to keep her running. Exercise can help with arthritis pain and, more importantly, it can strengthen the muscles around the joints that tend to experience the most pain. Talk with her doctor about these possible changes and then slowly put some of them to work for your senior.
Assess Whether Assistive Devices Will Help
Assistive devices might be a good idea, too. Using a brace on her knee or adding orthotics to her shoes might be really helpful. But then, a cane might be helpful too, by taking pressure off painful joints and keeping your senior balanced. These tools can take some getting used to, mentally and physically. There may also be assistive tools your senior can use around the house that help. Swapping out smaller light switches for toggle or even push-button light switch may make life easier.
As you and your senior learn more about how arthritis affects her daily life you can start to see what else might be helpful. Having a caregiver come in to handle bigger household tasks is one of those types of solutions you might consider. Talk to your senior about what's becoming difficult and how you can make those situations easier for her to manage.
It may take time to implement some of these answers, but it's time well spent.
If you or an aging loved-one are considering hiring Elder Care in Sun City, AZ, please contact the caring staff at Home Care Resources at (602) 443-4700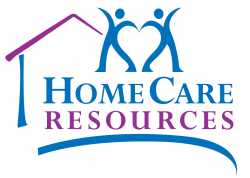 Latest posts by Home Care Resources Amazing Staff
(see all)